Types of Papers that can be recycled:
Raw materials
Old newspapers
Office cuttings
Mixed-white cutting 
Old Notebooks
Scrap
Phone books
Magazines
Catalogues
White computer paper
Cardboard
Colored office paper
Types of Paper that cannot be recycled:
Paper towels
Paper with food waste
Juice and cereal boxes
Paper cups
Coated and treated paper
Also, Laminated with plastic (paper or magazine)
Recycled Paper Manufacturing Process:
The first step in the manufacturing process of recycled paper is taking the paper for pulping.
Moreover, various types of raw materials are mixed in different proportions to get different qualities of paper.
There are four significant steps in the Recycled paper manufacturing process by Sadiq Industries. As well as, Sadiq industries is one of the top paper manufacturing companies in Pakistan that distributes printing papers in whole Pakistan.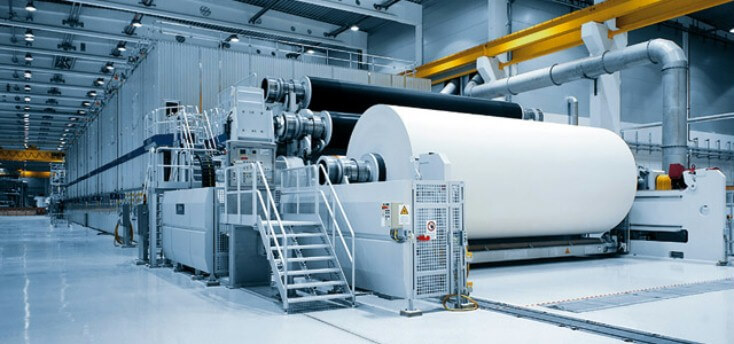 1.Pulping Section in Recycled Paper Manufacturing Process:
Raw materials are first slushed inside the pulping machine. After that, it is then adequately churned. Almost 13% of raw materials consists of polythene, ropes, glass, metals etc. which is a significant portion of waste. Small metal pieces like stapler pins or small stones are then removed.
High-Density Cleaner:
The pulp is mixed with paper, and the massive particles/wastes are allowed to settle.
Hill Screening:
It again enables massive particles to decide, and freshwater is added.
Twin Thickener:
It drains the liquid pulp to clean the soluble impurities, hence making pulp brighter.
Refiner:
The thickened pulp is then ground and again mixed with water. The pulp is then mixed with water to make it thinner of colouring.
Mixing Colouring Elements:    
Manual process (as per requirement)-causing product conformity Issues. The coloured pulp is then transferred through drains.
Storage Chest:
The liquid paste is then mixed with specific chemicals to maintain the physical and optical property.
Machine Chest:
The pulp is then collected in the machine chest and then further dilution is done. 
2. Paper Machine Section in Recycled Paper Manufacturing Process:
Through the headbox, the liquid pulp is poured uniformly in a wired conveyor running at a speed of 300m/min. The water is suctioned through a vacuum, and also, the paste is heated during the process. The pulp then leaves the wired conveyor belt and goes for drying to form paper. 
The paper at this stage contains 80% water, and it needs to go through several driers. As well as, this size press is set manually to maintain the thickness of the paper.
The paper then goes through 19 drier cylinders.
All these cylinders are kept at a temperature around 65-90C to dry the paper slowly. The paper then passes through "Calendar" which "irons" to remove wrinkles and restore shine. The new paper is then rolled on cylindrical steel rods and sent to the rewinding part. 
3. Rewinding Section: 
The fresh paper roll is then transferred to the rewinding section. In the rewind section, the paper is cut into various newsprint sizes and rewind in commercial units.
4. Packaging and Dispatch section:
First Cut of paper sheets as per the commercial size and then stacks of Paper Sheets.
Then paper sheets are packaged in commercial units.
Final newsprint rolls ready to be transported. Newsprint rolls being docked on trucks to be sent to newspaper companies. As well as, A loaded truck containing newsprint rolls leaves the factory and is distributed to the market.